FMI's 2021 Grocery Shopper Trends Report identified three trends in grocery shopping, personalized wellness being among them.  According to the report, 58% of shoppers believe they could be eating somewhat to a lot healthier.  This paints a picture of shoppers who are still learning or are at the beginning of their wellness journeys.  This creates an opportunity for grocers to offer customers support in their pursuit of wellness.
Challenges retailers face when it comes to promoting healthy products:
Shoppers are overwhelmed by the complexity of nutrition data, by the sheer number of products across the store, and understanding what's best for them. 

They don't have a system to leverage the product attribution data.

What's healthy for one person isn't healthy for another. Steak is "healthy" to someone on the Keto diet, but not to someone who is a "vegan" or has high cholesterol.

Retailers still have to answer to brands that do not produce what are generally considered "healthy products".

Most promotion is based on past behavior; it's looking backwards
Challenges customers face when attempting to make healthy choices:
When shoppers are on a specific diet or have health concerns, they are faced with the daunting task of finding products that meet their needs among the thousands of products on offer at the traditional grocery store.

An average shopping trip takes 40 minutes with a basket size of 20-40 items, which gives shoppers at most 2 minutes to consider their needs, locate a product, read the label and make a purchase decision.  

With product first marketing, they are inundated with irrelevant ads and even ads for products that run contrary to their needs.
Enter Personalized Wellness
Personalized wellness is a holistic solution that alleviates consumers' growing concerns about health and wellbeing.  It combines nutritional science, AI, Machine Learning, with shopper-generated profiles to align products to shoppers' health goals. This gives the shopper a store within a store and only recommends products that align with her specific needs.
Personalized Wellness Benefits Customers
Suggests healthy alternatives to searched for products. 

Saves time and energy searching for foods that align with dietary requirements.

Gives them more options by suggesting other products that align with their health goals.

Plan shopping around health-aligned recipe recommendations.

Educates them about the foods they eat, what is in them, and how they are made.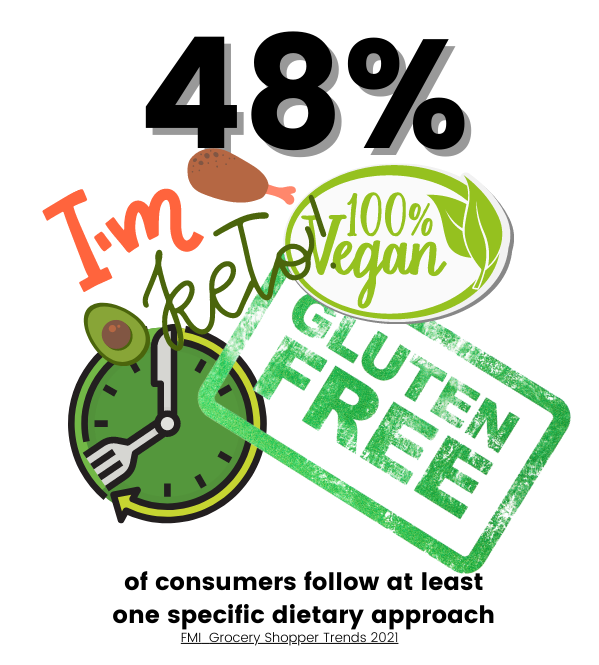 Personalized Wellness Benefits Retailers
Customers will get the sense that the grocer cares about them and their health.

Personalized Wellness data gives retailers greater insight into what their customers are buying. 

Informs and drives private label offerings. 

Builds and deepens relationships with customers. What's more personal than your health and wellbeing?

More targeted recommendations make for more cost-effective ad spend and greater ROI.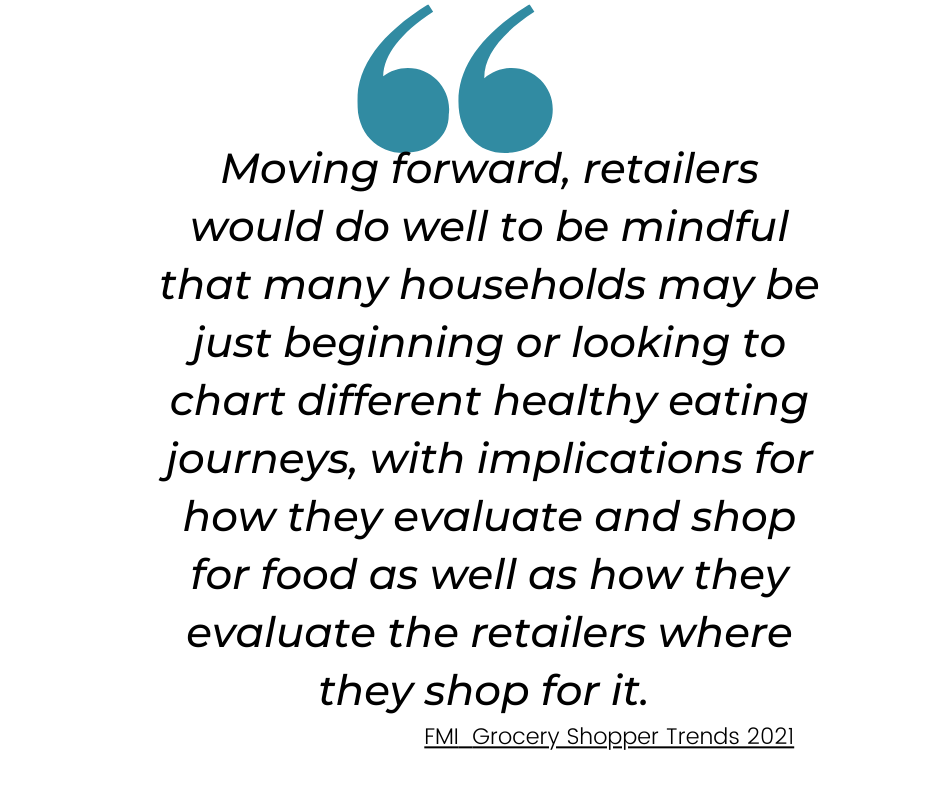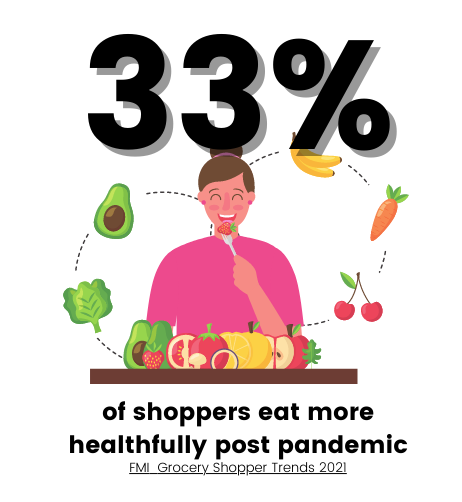 Personalized Wellness Benefits Brands
The data from Personalized Wellness allows retailers to inform brands about products their shoppers are looking for, giving them the opportunity to be the ones to provide those products.

Opens up opportunities for shoppers to try new products that they learn are aligned with their health needs. 
What's a Retailer to Do?
Reach out to your AI and Machine Learning service provider and ask if they have a Personalized Wellness solution that is right for your business and your customers.  If your current service provider doesn't have what you need, reach out to Birdzi and we can give you the tools to deliver the customer experience your customers are looking for.